Prof. Eli Zuckerman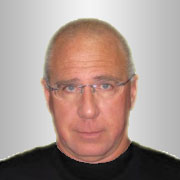 Hepatologist
head of the Carmel Medical Center Liver Institute, Carmel Medical Center
Departments: Liver Diseases, Hepatology
Overview:
Professor Eli Zuckerman is a noted Israeli hepatologist, expert in liver disease treatment, one of the originators of the state-of-the-art techniques to cure hepatitis. Professor Zuckerman is the head of the Carmel Medical Center Liver Institute in Haifa.
Clinical practice:
| | |
| --- | --- |
| 1983 -1989: | Specialization at the internal medicine department of the Bnai Zion Medical Center. |
| 1989 - 1994: | Chief physician of the internal medicine department of the Bnai Zion Medical Center. |
| 1994 - 1996: | Specialization in hepatology at the liver Institute of the University of Southern California (USC), Rancho Los Amigos Medical Center (Downey, California, United States). |
| 1995: | Specialization in transplantation hepatology at the University of California (UCLA), Los Angeles, USA. |
| At present: | Director of the Carmel medical center Liver Institute, Haifa. |
Academic experience:
Professor Eli Zuckerman delivers lectures and holds workshops for post-graduate medical students of the medicine faculty in Technion. He is a council secretary of the medicine faculty of the Technion, member of the advisory committee on medical ethics at the Bnai Zion Medical Center. Chief scientific expert of the Israel Department of Health. Member of the Israeli medical Association, American Liver Study Association, European Liver Study Association.
Clinical interests:
Liver functioning diagnostics and assessment in patients with liver cirrhosis. Investigation of interconnection between hepatitis С and B-cell lymphoma. Treatment of the peripheral T-cell apoptosis during the chronic viral infection of hepatitis С in case of serious liver diseases. Elaboration of effective antiviral therapy with regrouping immunoglobulin genes in patients with chronic hepatitis С virus infection. Treatment of hepatitis С dependant on arthritis, liver cirrhosis biotherapy.
Research & Publications:
Show more publications