Under the direction of Prof. Dan Aravot, head of the Heart and Lung Transplant Unit at the Beilinson Medical Center in Tel-Aviv, D.R.A cardiac specialists are considered to be leaders in the world cardiac health community. Our team of
cardiac surgeons
performs innovative procedures for conditions like coronary artery disease, valve disease, and angina. We also specialize in open-heart surgery and valve replacement procedures with unparalleled success rates for patients from all over the world.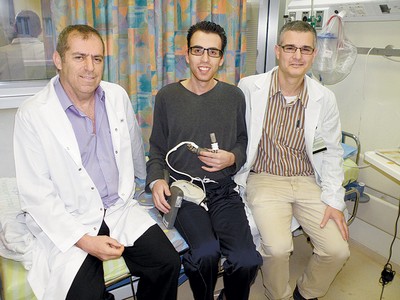 One of the procedures that set D.R.A cardiac surgeons apart from other medical networks is our commitment to non-invasive procedures and minimally invasive surgery. Instead of sternotomy, a process of breaking the sternum to allow access the heart, minimally invasive surgery utilizes robotics to provide a clearer picture of the heart in the case of bypasses and
mitral valve replacement
. Although the risks are equal to traditional surgery, using this technique results in fewer complications and much less blood loss.
With technologically advanced procedures, world-renowned surgeons and personalized surgical treatment plans,
D.R.A Medical
is one of the best cardiac surgery options available in Israel.