The DRA team of general surgeons is comprised of specialists from many different areas of medicine. Our surgeons perform general surgeries like tumor removal, bariatric surgery, hernia repair and breast reconstruction surgery.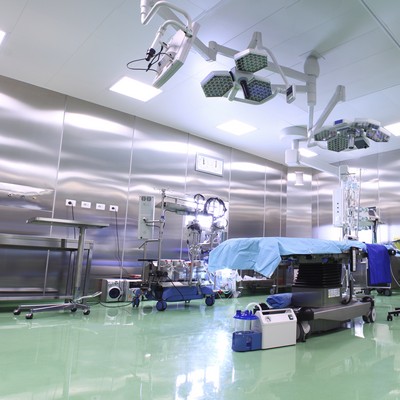 The DRA General Surgery department provides its patients treatment for a variety of conditions. One of our most notable areas of expertise is in laparoscopic surgery of the thyroid, pancreas and liver. This surgery is minimally invasive and much less risky than traditional surgeries. In addition, the technologically advanced laparoscopy methods ensure maximum precision and nerve preservation.
In addition to life-saving procedures, DRA also offers a number of elective surgeries. Mastectomies and breast reconstructions are done after careful consultation with our plastic surgeons and the general surgeon. Bariatric surgery, or Lap-Band surgery, is offered as a weight-loss alternative to patients who have already consulted with a nutritionist and physical therapist. Each patient's case is carefully considered to ensure the most effective surgical procedure treatment plan possible, such as multiple procedures at one time and intraoperative treatments, in order to provide the most benefit from surgery.
DRA patients benefit from the most advanced surgical options available. Our general surgeons have been chosen from the Israeli medical community because of their experience, research and innovation in surgical techniques. They have successfully completed hundreds of specialized surgeries that include microsurgery, robotic surgery and laser surgery