One of the key components of the cardiology department is our comprehensive heart analysis program. You will have access to the newest technologies available for identifying heart-related ailments. In addition to traditional tests, we also use state-of-the-art imaging techniques like 3D echocardiography, cardiac CT and
Cardiovascular
Magnetic Resonance Imaging (CMRI). Your tests are administered and interpreted by our expert cardiologists in accredited labs and provide highest quality of information for accurate diagnoses.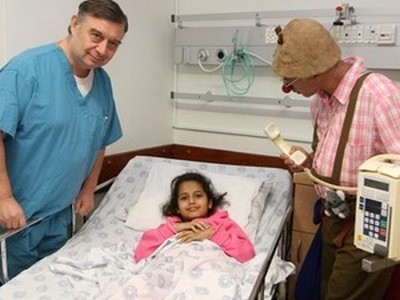 Our cardiologists work together with our vascular surgeons to provide excellent results in Trans-catheter Aortic Valve Implantation (TAVI, also called TAVR - Trans-catheter Aortic Valve Replacement ). This is an innovative procedure for the treatment of aortic valve disease where a bio-prosthetic valve is inserted percutaneously (using a catheter) and implanted in the orifice of the native aortic valve. This revolutionary technique is used only by leaders in the field of cardiology and demonstrates the D.R.A commitment to providing our patients with the most
cutting-edge healthcare
available.
Thorough diagnostic procedure forms the basis of your personalized heart health plan. In some cases, this plan will include medication management or further testing. For other D.R.A patients, additional surgical procedures may be necessary for full recovery.
D.R.A Medical's team of cardiac specialists work together to provide you with the most complete, comprehensive treatment available.