Prof. Zvi Ram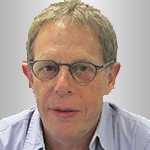 Neurosurgeon
Head of the neurosurgery department at Ichilov Medical Center, Tel Aviv
Overview:
One of the world's leading experts in neurosurgery, brain pathology expert, conducting unique complicated and minimally invasive neurosurgical operations for the removal of brain tumors. Over 30 years of clinical experience.

Professor Zvi Ram is a head of the European Association of neurosurgical societies and a head of the Neuro-oncology Committee. He is a scientific advisor of a number of biotechnological companies, member of editorial boards and reviewer of leading scientific magazines on neurosurgery.
Education:
Tel Aviv University, medicine faculty
Preliminary medical school, University of Maryland, USA
Practice in the neurosurgery department of the Sheba Medical Center at Tel Hashomer
Clinical practice:
| | |
| --- | --- |
| 1980 - 1985: | chief medical expert, IDF |
| 1991 - 1994: | senior neurosurgeon, neurosurgery department of the National Health Institute (Maryland, USA) |
| 1994 - 1999: | senior neurosurgeon of the Sheba clinics |
| Since 2003: | head of the neurosurgery department at Ichilov Medical Center, Tel Aviv |
Neurosurgical invasions performed by professor Zvi Ram:
operations for the removal of brain tumors, tumors of the neck and skull base
Endoscopic minimally invasive transnasal surgery
surgery of the head and spinal cord injuries
endoscopic surgery of intraventricular tumors and hydrocephaly
diverse techniques for bypass surgery of hydrocephaly
neurosurgery of difficult forms of epilepsy
neurosurgery of Parkinson disease, dystonia and other malfunctions using deep brain stimulation (DBS)
neurosurgical operations with brain mapping, especially in case of epilepsy and internal brain tumors - conducted in a vigil state that allows to remove the injured tissue more accurately, without touching the healthy one.
Clinical interests:
Brain tumor surgery (including in vigil state), removal of complex benign tumors of the brain and hypophysis, spinal segment surgery, treatment of epilepsy, Parkinson disease, dystonia and other motor malfunctions.
Research & Publications:
Show more publications