 Schneider Children's Medical Center in Petch Tikva
Also known as Schneider Children's, the Schneider Children's Medical Center is the largest children's hospital in the Middle East. It is a member of Clalit Health Services, and therefore treats all HMO patients. Located in greater Tel-Aviv, Schneider treats patients both locally and from countries including Africa, Asia, and Eastern Europe.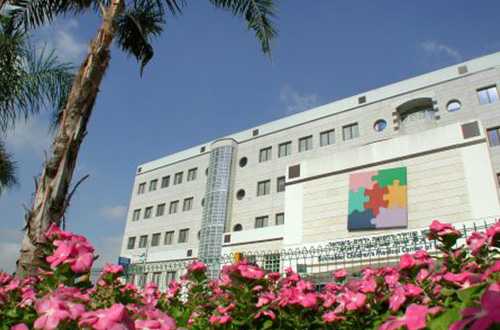 Schneider offers pediatric subspecialties and paramedical services to newborns and children up to age 18. Their subspecialties include cardiology, endocrinology, neonatology, neurosurgery, oncology, and organ transplantation. Adult clinics are also available to children with diseases present from birth. A leader in organ transplants,
Schneider Children's treats approximately 250,000 patients and performs 7,500 surgeries per year.
Amenities
The Schneider 35,000 square meter medical facility is run by a 1,800 person medical staff mostly made up of world-famous doctors. Six operating rooms, a cardiac catheterization laboratory, three intensive care units, and 250 hospital beds are available to all patients. Private hospital rooms are not available, but wards are limited to six to eight beds per room.
Achievements
Schneider Children's served as the site for a trial surgery using new, Israeli-designed, three-dimensional holographic technology. This new technology allows surgeons to visualize the area of the body they are operating on as a three-dimensional hologram in mid-air. Without the need for special equipment or instruments, this holographic approach allows surgeons to interact with the human body like never before.