 Elisha Medical Center in Haifa
The leading private hospital in Northern Israel, Elisha Medical Center, is located in Haifa. Elisha offers its patients experienced physicians, advanced technology, and cutting-edge equipment to deliver the best medical treatment possible.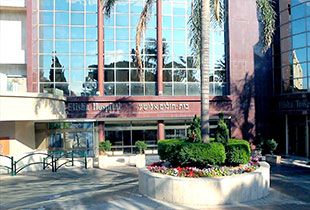 Elisha believes in putting patients first and giving them the personal attention they need. So, in an effort to expand its services and reach a broader patient population, Elisha Medical Center formed partnerships with other prominent Israeli medical facilities. These facilities include the Elisha-Rambam Hyperbaric Oxygen Treatment Center (which operates within Elisha hospital) and the Elisha MRI Clinic for Magnetic Resonance Imaging of
Rambam Hospital
.
Amenities
Elisha has departments dedicated to surgery, gynecology,
urology
,
orthopedics
, cardiology, and rehabilitation. It also offers clinics for
gastroenterology and dialysis
. Elisha contains 140 hospital beds and six operating rooms designed to accommodate different surgical procedures from cardiac and plastic surgery to back surgery and
joint replacement
. Elisha's staff of 300 personnel and 200 doctors performs 10,000 surgical and 12,000 ambulatory procedures each year as well as in vitro fertilization treatments.
Achievements
With patient comfort in mind, Elisha Hospital offers a luxury suite complex called Elisha Towers for its IVF patients to stay in while they receive treatments. During their stay, patients enjoy amenities such as a dining hall, health spa, and swimming pool. For added convenience, Elisha Towers is located right next door to Elisha Hospital.