Prof. Jacob Schneiderman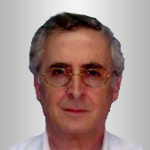 Vascular Surgeon
Head of the Vascular Surgery Department, Sheba Medical Center
Departments: Vascular Surgery, Cardiovascular diseases
Overview:
Mr. Schneiderman is one of the world's leading angiosurgeons, a top-rank expert in detection and treatment of various pathologies of blood vessels. Professor Yakov Schneiderman is deeply involved in research and academic activities. He is a Professor of Tel Aviv University and Harvard University in Boston. He possesses a wide practical experience
Domain of clinical interests:
Treatment of peripheral arterial and aortic aneurisms
Surgery of vessel constriction of upper and lower limbs
Coronary artery bypass surgery
Treatment of all kinds of aneurisms
Carotid endarterectomy
Surgery on veins
Education and professional experience
Faculty of Medicine, Tel Aviv University
Professor of Faculty of Medicine at Tel Aviv University, Surgery Department
Specialty in vascular surgery at Sheba Medical Center
Specialty in vascular surgery at Baylor College of Medicine, Texas Heart Institute, USA
Treatment Inquiry & Appointments
One of our medical consultants will call you within 2 hours.