Prof. Shimon Meretik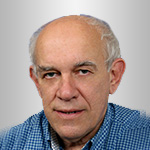 Urologist
Head of the Urology department, Rambam Medical Center
Departments: Urology
Overview:
One of the leading specialists in Israel, respected authority in pediatric and adult urology. In urological treatment, he prefers to apply attenuated, minimally invasive laparoscopic surgery techniques. As an example of an innovative technology one could mention usage of the НМ-3 lithotriptor in treatment of urinary stone disease. This method is currently recognized to be the most effective lithotripsy technique. Professor Shimon Meretyk has over 60 scientific papers. He pursues academic activity as an Associate Clinical Professor of the Urology Department at Technion, Haifa.
Domain of clinical interests:
Diagnostics and treatment of urinary stone disease in children and adults, treatment of prostate disorders, surgical urology
Education:
Faculty of Medicine of Hebrew University, Jerusalem
Professional practical training in urology at Hadassah Hospital, Jerusalem
Specialty in clinical research of endocannabinoids at the Urology Department, Barnes hospital, St. Louis, USA
Specialty in research and treatment of prostate disorders at the Medical College of Wisconsin, USA
Clinical experience:
Hadassah Hospital, Jerusalem
Rambam Health Care Campus
Assuta Hospital
Membership in professional organizations:
Israel Medical Association
Israeli Society for Urology
Society for Urology of Europe and North America
International society for Endourology
Treatment Inquiry & Appointments
One of our medical consultants will call you within 2 hours.