Prof. Shlomo Constantini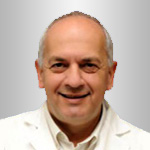 Neurosurgeon
Head of the Pediatric Neurosurgerydepartment,"Dana"Hospital, Ichilov Medical Center, Tel Aviv
Departments: Pediatric Neurosurgery, Neurosurgery
Overview:
Neurosurgeon, world-class expert in pediatric neurosurgery. He is regarded as one of the best experts in curing serious pediatric congenital pathologies. He is the founder and the head of the Department of pediatric neurosurgery at DANA pediatric Center.
Education:
| | |
| --- | --- |
| 1977-1983 | Faculty of Medicine, Hebrew University of Jerusalem |
| 1984 | Specialty in neurobiology, Hebrew University of Jerusalem |
| 1985 - 1990: | Specialty in neurosurgery, Hebrew University of Jerusalem |
| 1991-1992 | Practical training in pediatric neurosurgery, the Hospital of New York, USA |
Clinical experience:
| | |
| --- | --- |
| 1993-1996: | Senior surgeon of the department, Hadassah Medical Center, Jerusalem |
| Since 1996 | Head of the pediatric neurosurgery Department of DANA pediatric Center at Ichilov Medical Center |
Surgical interventions performed:
Endoscopic interventions for removing of tumors in children and adults, treatment of hydrocephalus, treatment of bone structure defects, brain surgery, treatment of craniocerebral traumas, surgery of brain and cerebellum tumors, treatment of cerebro-spinial malformations, treatment of Arnold–Chiari malformation
Membership in professional organizations:
International Society for Neuroendoscopy
European Neurosurgery Society
Israeli Neurosurgery Society
Israeli Neurology Society
American Neurosurgery Society (pediatric neurosurgery)
Medical Consultation
One of our medical consultants will call you within 2 hours.